All Of our puppies come microchiped with Hip and Health Guarantees and 30 days of FREE pet insurance outside of California. Inside California the insurance enrollment fee will be waived We include tails docked , dew claws removed and two sets of shots with the price. Ear cropping optional at 6 weeks for additional $300.00. All pups not purchased at 6 weeks will have ears cropped along with all show puppies. Cane Corso puppies are INTERNATIONAL CANE CORSO FEDERATION registered recognized in several countries. ICCF is the oldest Cane Corso registry in the world with the most compleate stud book in the united states. We can ship anywhere in the United States and most other countries. The price for shipping in the United States is $400.00 that includes Vet. Certification, Crate and Flight. Shipping is due seven days prior to shipment. If paying through Pay Pal puppies will not be shipped until three days after complete payment.
We are expecting litters due in February, , April , May, and September .. All colors will be available. .. Please contact 760-475-8876 to be wait listed.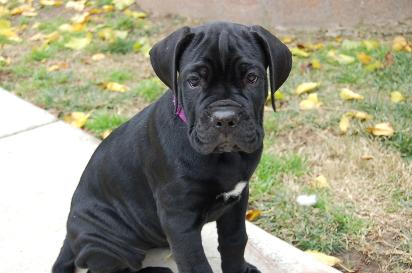 Thick Black female ready to go home. Born 11/01/2016. AKC and ICCF daughter to the amazing Armor..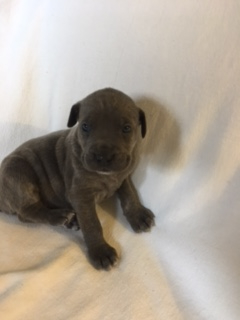 We have two blue brindle females available and one black bridle female .. They will be ready to go home