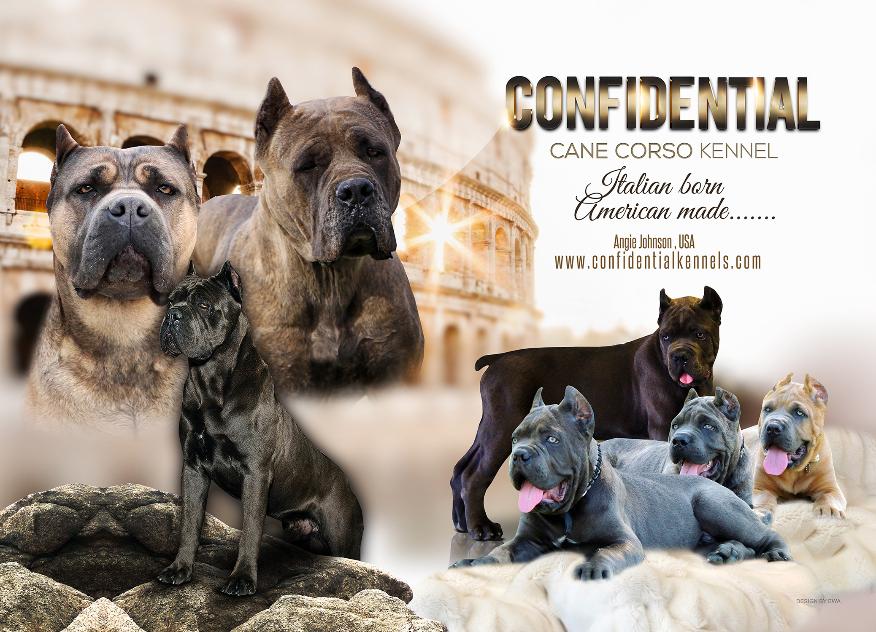 ITALIAN BORN AMERICAN MADE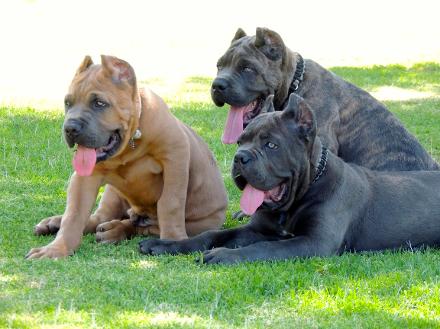 HOME OF THE INFAMOUS UNDEFEATED CH. BLACK REIGN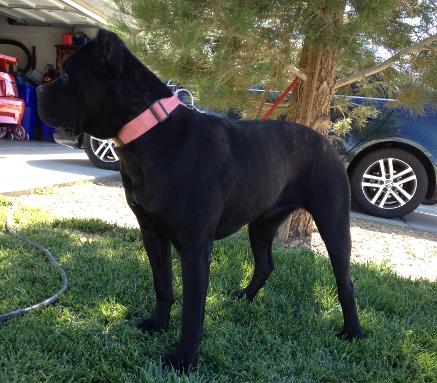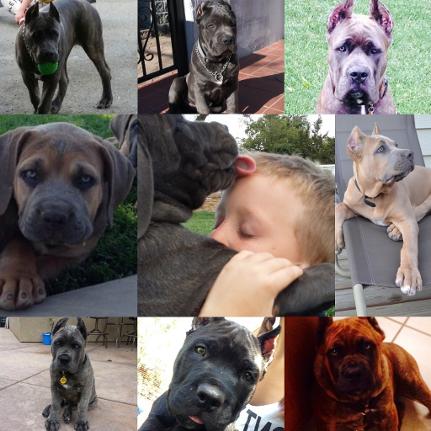 ALL PUPPIES ARE FAMILY RAISED AND SOCIALIZED WITH CHILDERN. All COLORS AVAILABLE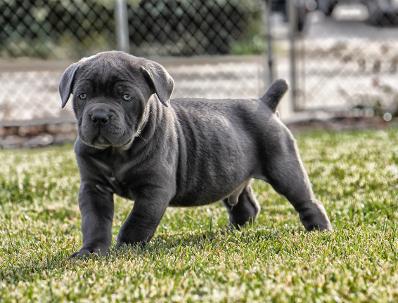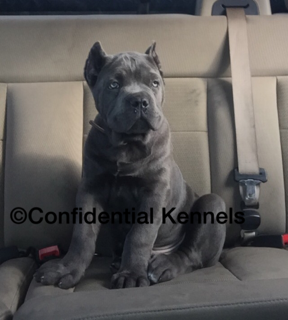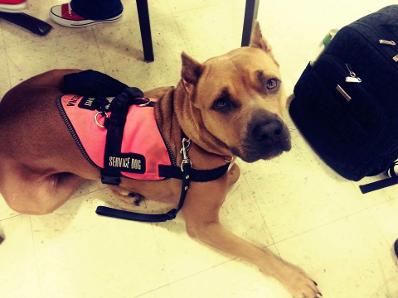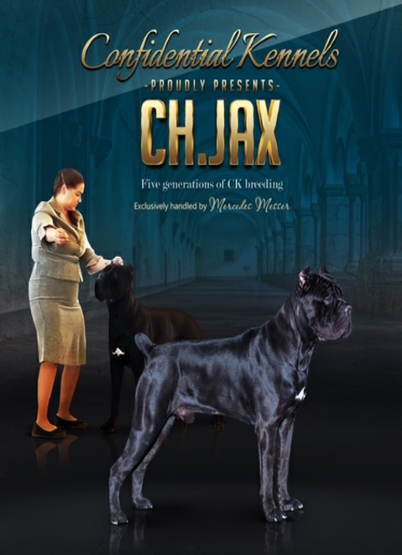 Introducing National and International Junior Champion CK Brixton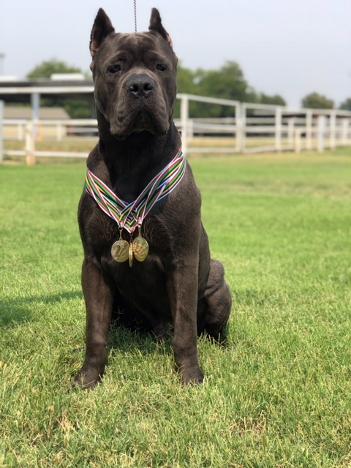 Only The Best:
Hello My name is Angela, I am privileged to own Confidential Kennel's home of some of the most imposing animals you will ever see. Our kennel's are known for breeding WORLD renown Cane Corsoi. Our goal is to create the worlds largest ,within breed standard, and best bred Corsos available.. Don't believe us just look. We have unbeatable bloodlines and only breed when we are able to provide a balanced Sire and Dam with high drive and phenomenal confirmation . Our Corso's are your fearless body guard and best friend. Excellent temperaments and bloodlines, easily able to tell friend from foe. They are the biggest and baddest in the world.
We only place our dogs in homes where the guardians are able to handle and care for them. These dogs are not for just anyone. We have dedicated ourselves to selective breeding and have created Big Boned Blues, Black's and Formentino's .. just pick your poison. We breed for Temperament, Drive and Size ... that's right I said it, SIZE!!! We pick the most intelligent, even tempered monsters available for our breeding program.. Our dogs are working dogs and Confirmation Champions they must have all three qualities to qualify.. So if you want the dog that has it ALL and will protect your family with its life.. you have come to the right site.
All of Our dogs health is very important to us as we know it will effect your future puppies. Their Hips, Elbows , Heart and overall genetics are tested prior to entering our breeding program. We participate in DNA testing and are able to offer health and hip guarantees on all of our puppies including micro-chipping ,optional ear cropping and health insurance.
We are now offering PUPPY TRAINING PACKAGES through PROTECTION TRAINING PACKAGES. SO if you would like your puppy to have basic training, obedience or protection please let us know so that we can discuss the process.
760-475-8876 CK Angie-text or call
714-616-6143 JESSE call or text
Services
Show and pet quality Cane Corso puppies to loving qualified families. Adult Protection and Service Corso's. Adult Adoption Cane Corso's spayed or neutered. We Offer basic , advanced and PROTECTION training for your puppy's available in packages at the time of purchase or selection at a discounted rate through Wolfgang Expert Dog Trainer. SERVICE DOG DONATIONS for disabled veterans. Our serivice dogs are donated and do not participate in protection work.
Our pet quality pups WILL NOT be authorized to breed. Stud Service not available. We have exclusive lines. To be wait listed for your preference please e mail or call!! We ship anywhere in the United States and most Countries!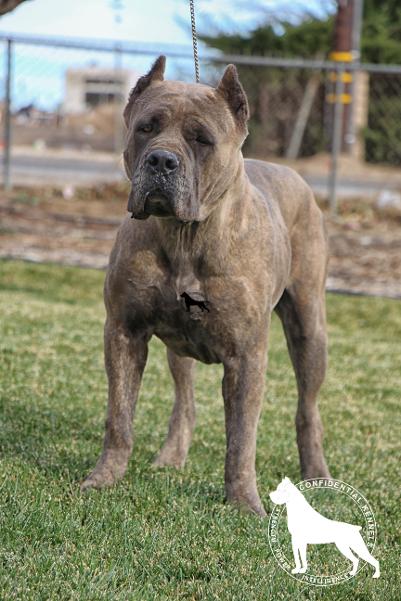 The Cane Corso Mastiff is not recommended for the average handler. This breed is very powerful and can be dominant if not in the right home. The handler should always remain firm and consistent. A variety of training methods work best with this willful breed. A dominant handler is a must. The Cane Corso Mastiff is very trainable being agile and intelligent. He is very responsive to training, however obedience classes are recommended at an early stage in life. - www.nextdaypets
We Donate dogs every year to disabled veterans ... Did you know that the Cane Corso used to not just guard the coliseum in ancient Rome, but also went to war with the Roman soldiers.. There job was protecting them and fighting along side them !!! I take great pride in reuniting this ancient breed with there roots, again being able to help and protect our soldiers!! Please email me if you would like more information.
We are proud to introduce our new National and International Junior Champion CK Voss Inferno aka Baby Boss.