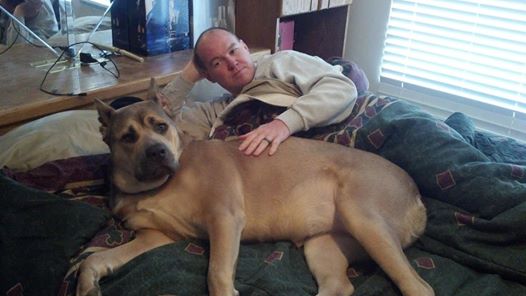 I would like to thank Confidential Kennels for selling me a beautiful Cane Corso. I was in the market for a Cane Corso in 2012 when Angie said she had one to sell me. That fell through to no fault of Angie. Angie promised me that if she had a formentino colored puppy she would let me know. In December of 2012, I received an email from Angie letting me know that her dog had 1 female formentino puppy if I wanted her. Of course I still wanted the formentino female that I had my wish list. Angie kept me informed with pictures and emails to let me know how she was doing. I live in NC and Angie shipped her to me from California. She arrived in perfect health. She is the most beautiful dog I have ever seen. When I am in the market again for another Cane Corso, I will definitely contact Confidential Kennels. They made the process easy and I couldn't be more pleased with my HUGE Cane Corso. She is now 14 months old and weighs in at 122 pounds and she is still growing.
Thank you once again,
Amanda Stone-Secrest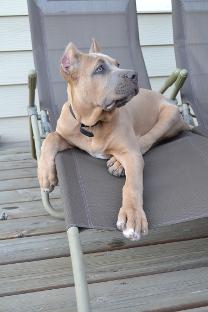 We are so Thankful to Angie for our big beautiful boy, Duke who is almost 2 years old and 140lbs! As my husband was coming home from his 3rd and final deployment, we wanted to get him a special homecoming present and I remembered that my husband has always wanted a Cane Corso. In doing my research I stumbled across Angie's website and contacted her. She sent us a video of the entire litter and that's when we fell in love with the big fat fermentino one! She was a tremendous help in getting him all ready to fly all the way up Alaska for us. Duke is a loving gentle giant until his protective instincts are needed. We are forever grateful to Angie, who is always there to answer our questions. We would highly recommend her.
-Melissa Spring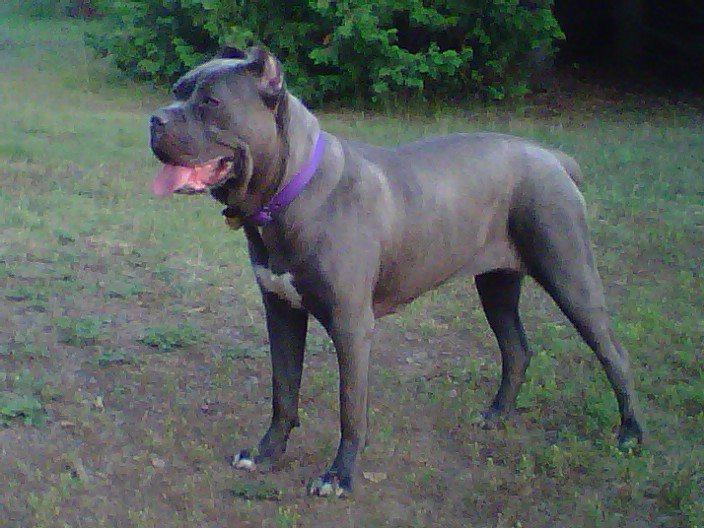 Thank you so much Angie for you're help and patience in getting our big girl "Hammy" to Canada!
You're honesty and knowledge about the breed and also being there for us along the way far exceeded our expectations.
Hammy is everything you said she would be and then some! She has an excellent temperament and a good nature about her, a true joy to have as part of our family and absolutely gorgeous!
We would recommend Angie to anyone.
This is an older pic of Hammy, approx. 8 months old. She is now 14 months and 110 lbs and still growing :)
Trish Roy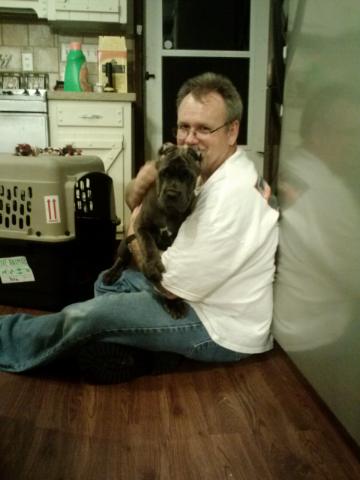 Thank You Angie for making our first experience breeding Cane Corso 's beyond our expectations. You were so selfless; making sure everyone was completely satisfied with their pup. We wanted to thank you for your thoughtfulness and outstanding support. Thanks for being so awesome -
Suzzanne McDaniel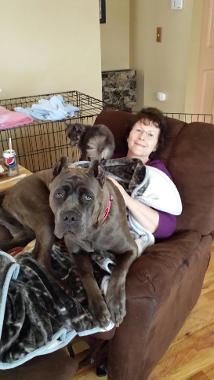 Working with Angie and Confidential Kennels was a pleasure. Angie is a professional from start to finish. The information she provided was very helpful also. Angie went above and beyond our expectations. My family and I are completely satisfied with how everything turned out. We highly recommend Angie and Confidential Kennels. We will not go anywhere else. Thanks Angie.